July 22, 2016 1:43 am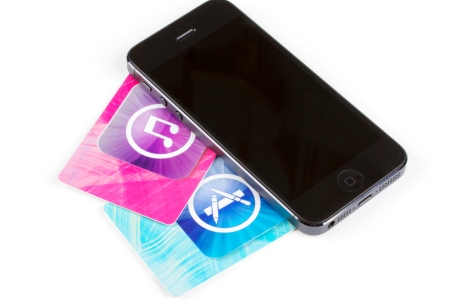 Nothing!
According to the AARP Fraud Watch Network, fraudsters have begun to solicit bogus back taxes through iTunes gift cards, selling card codes for profit. The scammer typically initiates the scheme by posing as a representative from the U.S. Internal Revenue Service (IRS) over the phone, informing the victim that he or she has fallen behind on taxes, and threatening the victim with arrest should they not be paid immediately. The scammer then instructs the victim to purchase an iTunes gift card in the amount of the so-claimed back taxes, and reveal the card code, under the guise that this action will spare arrest. Once the victim shares the card code with the scammer, the scammer sells the code on the black market.
To avoid becoming a victim of the iTunes back taxes scam, remember:
• Funds on iTunes gift cards can only be applied to purchases in the Apple app/iTunes store; do not "pay" anyone, aside from Apple, with an iTunes gift card.
• iTunes gift cards cannot be used to pay taxes—the IRS only accepts cash, check or credit card as forms of payment.
If you believe you have been a victim of this scam (or any other type of fraud), report the incident to the Federal Trade Commission (FTC) at FTC.gov.
Source: AARP Fraud Watch Network
Published with permission from RISMedia.