August 5, 2016 12:16 am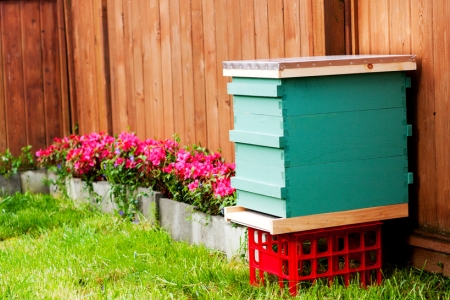 Do you know that of the 100 crop species providing 90 percent of the world's food, over 70 are pollinated by bees?
Without a ready force of beekeepers to protect and sustain hives, the world's environmental balance threatens to teeter. The good news is, communities are permitting more property owners—particularly in dense urban settings—to establish and keep bee hives.
John Caldeira, an expert in urban beekeeping from Dallas, Texas, recently blogged (OutdoorPlace.org) about the growing corps of urban and suburban beekeepers establishing hives in backyards and on rooftops. According to Caldeira, urban beekeepers have the added challenge of ensuring their bees do not become a nuisance to neighbors.
Caldeira says relatively few communities in the U.S. outlaw beekeeping, but most do have nuisance laws that are intended to outlaw activities most people would find objectionable. Other communities have laws that put practical constraints on beekeeping, such as a limit on the numbers of hives on one property. Prospective beekeepers should always learn local legal restrictions before keeping bees, Caldeira says.
Third-generation beekeeper Zan Asha published a feature in Grit urging aspiring beekeepers to research their new hobby—in the article, Asha says it's not uncommon for keepers to obtain bees without any idea how to care for them. Asha advises aspiring beekeepers to consult the massive selection of books, attend beekeeping classes or search YouTube for videos to learn about bee behavior, honey harvesting, and more.
Published with permission from RISMedia.