September 28, 2016 2:09 am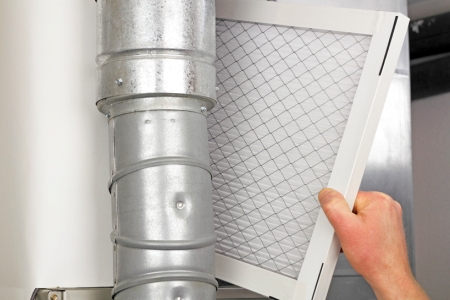 There are three words no homeowner wants to hear in winter: "The heat's out."
That's exactly what can happen if you don't maintain your heating system, say the experts at the Air-Conditioning, Heating, and Refrigeration Institute (AHRI). To ensure that
doesn't
happen, AHRI's experts recommend the following prep list.
1. Call the Pros
– Have your heating system serviced ahead of winter to keep it operating efficiently all season long. Consult the database of certified professionals at NATEX.org (North American Technician Excellence [NATE]) for a technician in your area.
2. Clear the Pump
– Remove debris that may have accumulated around the heat pump throughout the year—leaves and the like can block air flow through the outdoor unit, reducing its efficiency.
3. Install a Smart Thermostat
– Set up a programmable thermostat to not only maximize energy savings, but also to keep your house's structure and systems protected while you're not home.
4. Remove Obstructions
– Move furniture away from baseboards, radiators or vents to keep heat flowing freely throughout the home—obstructed airways can result in higher energy consumption.
5. Replace the Filter
– Swap out the filter in your heating system according to the manufacturer's instructions. A clogged filter can muck up the heat exchanger with dust; a fresh filter can reduce energy consumption by as much as 15 percent.
Source: Air-Conditioning, Heating, and Refrigeration Institute (AHRI)
Published with permission from RISMedia.