February 2, 2017 1:45 am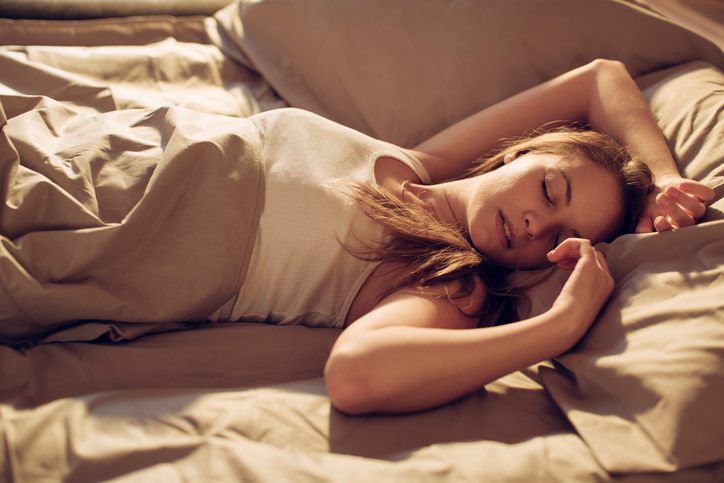 We've heard it over and over again, but a new scientific report by the Global Council on Brain Health (GCBH) stresses the relation between getting 7 – 8 hours sleep a day and maintaining your brain's health as you age.
While the AARP Sleep and Brain Health Survey found that 99 percent of adults age 50-plus believe that sleep is important for their brain health, more than four in 10 (43 percent) say they don't get enough sleep. Additionally, more than half (54 percent) of adults report they wake up too early in the morning and can't get back to sleep.
"We know how many questions adults have about how much sleep is enough, and the role that sleep plays in brain health and cognitive function," says Marilyn Albert, Ph.D., GCBH Chair, professor of Neurology and director of the Division of Cognitive Neuroscience at Johns Hopkins University in Baltimore, Md. "This report answers a lot of these questions."
The new recommendations cover a wide range of sleep-related issues, including common factors that can disrupt sleep, symptoms of potential sleep disorders, and prescription medications and over-the-counter (OTC) sleep aids. Based on the scientific evidence, the GCBH report offers the following tips for better sleep:
- Get up at the same time every day, seven days a week.
- Restrict fluids and food three hours before going to bed to help avoid disrupting your sleep to use the bathroom.
- Avoid using OTC medications for sleep because they can have negative side effects, including disrupted sleep quality and impaired cognitive functioning.
- Dietary supplements such as melatonin may have benefits for some people, but scientific evidence on their effectiveness is inconclusive. Be particularly cautious of melatonin use with dementia patients.
- Avoid long naps; if you must nap, limit it to 30 minutes in the early afternoon.
I hope you found this information helpful. For more helpful tips, contact me today!
Published with permission from RISMedia.