April 14, 2016 1:34 am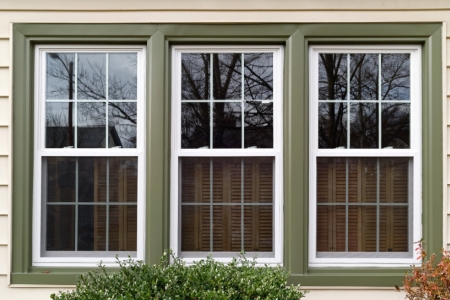 Newly constructed homes marry contemporary innovation with the practical preferences of homebuyers—and those inclinations are greener than ever, reports the National Association of Home Builders (NAHB).
"Today's new homes include features that will help homeowners reduce energy consumption and enhance the conveniences of modern living," says Ed Brady, chairman of the NAHB and a builder and developer from Bloomington, Ill. "Our builders are telling us that energy efficiency continues to be a top demand from consumers."
In fact, a recently conducted NAHB survey revealed four out of the top 10 most coveted features are energy-efficient:
• ENERGY STAR® Appliances
• ENERGY STAR® Windows
• Low-E Windows
• Programmable Thermostats
Some homebuyers even desire an ENERGY STAR® rating for the entire house—though most are willing to pay more for a home simply in exchange for lower utility costs. According to the survey, the average additional cost to buyers is $10,372, and the average savings are $1,000 a year.
Non-green features are resonating with buyers, as well. Survey results show builders anticipate demand for granite countertops, a kitchen island, a great room, a walk-in closet and a laundry room, and will be including these features in their builds this year.
Source: NAHB
Published with permission from RISMedia.