May 10, 2016 1:10 am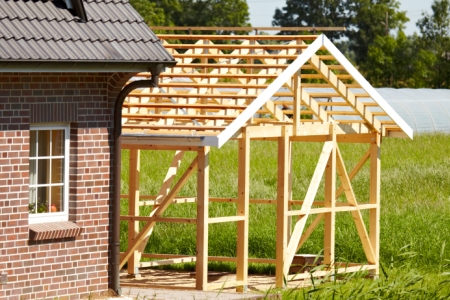 Whole-house remodels are making a comeback.
According to the National Association of Home Builders (NAHB), whole-house remodels, including additions, are regaining market share, signaling a return to household financial straits seen prior to the housing collapse. NAHB remodelers report bathrooms and kitchens remain at the top of the list of most common remodeling projects.
"While bathroom and kitchen remodels remain the most common renovations, basements, whole-house remodels and both large- and small-scale additions are returning to levels not seen since prior to the downturn," says 2016 NAHB Remodelers Chair Tim Shigley, a remodeler from Wichita, Kan.
The NAHB finds whole-house remodels have risen by 10 percent, room additions have gone up by 12 percent, and large-scale projects, like finished basements, have increased 8 percent.
Given the scale of these types of renovations, Shigley strongly urges homeowners to seek out the services of a professional.
"Clients want to add more space, but remodeling a significant portion of the home is no easy feat," Shigley says. "That's why it is important to work with a professional remodeler who has the integrity and expertise to take on these large remodeling jobs."
Source: NAHB
Published with permission from RISMedia.