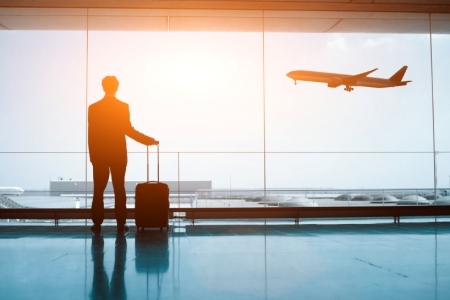 Flying is not fun.
That's the consensus from a recent Consumer Reports survey assessing air travelers' attitudes toward flying—in fact, zero of the airlines evaluated in the survey came close to receiving affirmative feedback across the board.
"It's hard to imagine that there was a time when flying was fun, even glamorous, but today's flyers face a labyrinth of fees and lackluster services," said Mandy Walker, Consumer Reports' Money Content Development senior editor, in a statement on the survey.
Survey feedback on coach/economy for American, Delta and United—the largest airlines in the U.S.—came in poor for factors such as cabin cleanliness, in-flight entertainment and refreshments.
Booking sites were not well-received among survey respondents, either. CheapOair.com, which touts inexpensive airfares, had the highest average fares and not one lowest fare when compared to the five other sites investigated by Consumer Reports.
"We recommend doing multiple searches over multiple days to increase your chances of finding the lowest fare—you will notice that persistence pays off in the quest for the best price on travel booking sites," Walker said.
There's a silver lining in the clouds: survey respondents gave Alaska Airlines, JetBlue, Southwest and Virgin America decent marks for coach/economy, citing ease of check-in and staff service.
Fliers should take these findings into account on their next excursion, according to Consumer Reports. Make the cabin a bit more comfortable with a blanket or sweater and noise-cancelling headphones, and keep a disinfectant on hand to reduce exposure to germs. Consider travel insurance, too, to protect your expense and possessions.
For more from the survey, visit ConsumerReports.org.
Source: Consumer Reports
Published with permission from RISMedia.