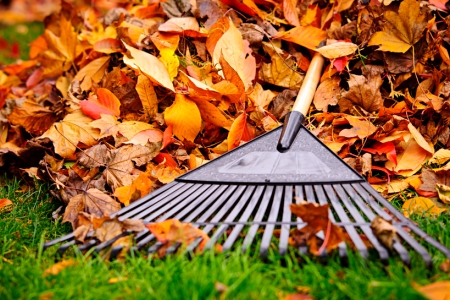 Fall is an often overlooked season when it comes to property maintenance, but it is one the most crucial times of year to care for your landscape—ahead of winter, when the elements make it challenging to take measures for a healthy yard come spring.
"While many homeowners consider spring and summer to be the time for tackling landscaping projects, fall is actually a prime season for lawn care and landscaping," said Missy Henriksen, vice president of Public Affairs for the National Association of Landscape Professionals (NALP), in a recent release. "Being diligent in fall landscaping will allow your lawn and garden to withstand their long winter's nap, and will certainly pay dividends next spring. In addition, thoughtful planning can allow your outdoor living spaces to be enjoyed throughout the cold weather months."
The best place to start, according to Henriksen, is to consult with a lawn care professional. A professional can not only advise you as to what steps to take now, but also help you plan next year's landscape.
Following that consult, the NALP's tips include:
Mulch
– Adding two to three inches of mulch around your trees and on garden beds will protect them from the elements come winter.
Rake
– Removing dead leaves, either by composting or mulching with a mower, will give your lawn access to sunlight through winter, as well as stave off diseases.
Seed
– Overseeding your lawn will fill in patchy areas at a time when grass grows sans weeds—ideal for healthy root growth. Fertilizing and aerating your lawn is also key.
Inspect
– Assessing your trees for signs of damage, disease or stress before winter will help avoid breakage and safety issues in the months ahead. Having a professional on hand to trim or remove damaged trees is vital.
Plant
– Planting fall varieties will bring life to your landscape now and next year—asters, black-eyed Susans, Chinese lanterns, goldenrod and snapdragons are all ideal.
Source: National Association of Landscape Professionals (NALP)
Published with permission from RISMedia.