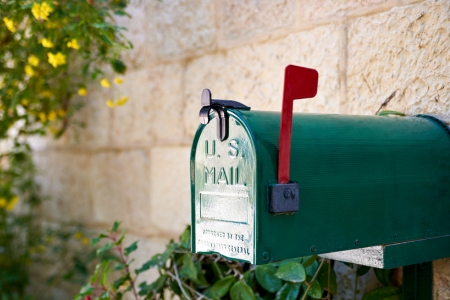 No plants needed!
One of the most cost-effective products to liven up your home's landscape is paint, says Debbie Zimmer, design expert with the Paint Quality Institute.
"Just focus on fun items like birdhouses, mailboxes and planters that can be colorfully painted in the comfort of your home, then moved outside later on," says Zimmer, who recommends approaching the project with coordination in mind. If the home's exterior is green, for example, paint items in related shades from the palette.
Don't discount creativity, Zimmer adds. Paint the mailbox with motifs that represent your hobbies, interests or personality, or paint patterns on planters to emphasize greenery. Visually interesting symbols and textures will add life to your landscape.
Zimmer also advises using 100-percent acrylic paint for the project, so that the finish withstands the elements long-term.
"Paints and coatings made with 100 percent acrylic are extremely durable, fade-resistance and flexible enough to expand and contract in extreme temperatures," Zimmer explains. "As a result, they can protect outdoor creations from the elements for many years to come."
Source: Paint Quality Institute
Published with permission from RISMedia.